Wedding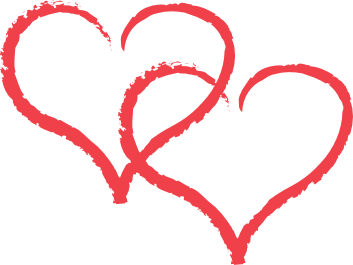 We (Steve McIntyre and Jo Warner) got married on Saturday, September the 10th 2011. If you're here, the chances are that we invited you and you read the link here in the invitation. Or we've pointed you here since. In case it's helpful, we've put another copy of our "details" text here for now. After the wedding, we'd appreciate it greatly if you'd send us copies of, or links to, your photos of the day so that we can all share them. Check the photos link to see what we have already, or ask Steve for details of how to upload yours to the server.
The Venue
Anstey Hall
Maris Lane
Trumpington
Cambridge
CB2 9LN
Anstey Hall is a lovely old house situated in Trumpington, just on the southern edge of Cambridge. It is handy for access by road, just a few minutes away from Junction 11 of the M11. Cambridge railway station is 10 minutes away by taxi. The house is the venue for all the events of the day. The map here shows Anstey Hall and the railway station ringed.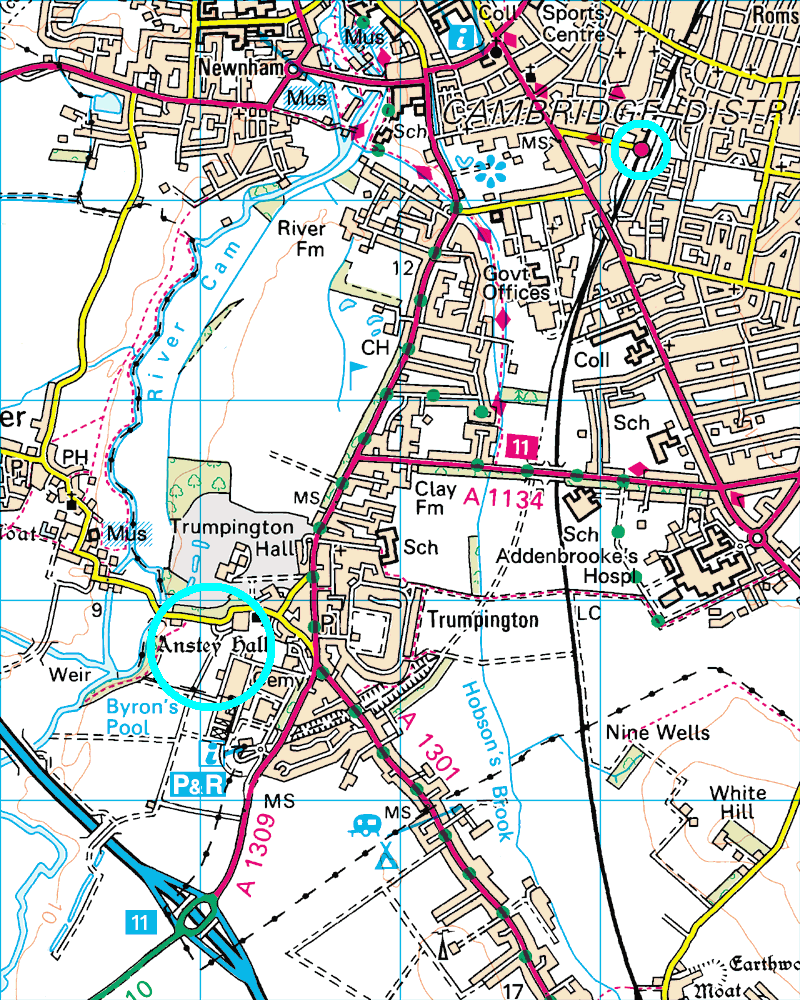 Click on the map for an interactive version via streetmap.com.
Schedule of events
The wedding ceremony itself will start at 1pm; the evening reception will start at 7pm.
Accommodation in Cambridge
One of the features of Anstey Hall that attracted us was its easy proximity to Cambridge city centre, which should make it much easier for people travelling from afar and likely to be looking for somewhere to stay for the night. Due to its popularity as a tourist destination,Cambridge has an abundance of accommodation to cover all budgets and there are a number of websites and travel services that may help you to find ideal lodgings. As a guide, we would suggest the following as options covering a wide range of prices:
Local taxi firms
Panther Taxis (01223) 715715
Cabco (01223) 312444
We've used both of these companies and they're normally reliable. Taxi fare to locations in the city centre is typically between £8 and £10.
"Suitable" Dress
Steve will be wearing a kilt for the wedding, and a number of the male guests have said that they would like to join him. If the prospect of doing so does not fill you with horror, we would like to encourage you to take part as well. If you have your own kilt, then that would be wonderful. If you do not (and would like some guidance in hiring one), contact Jo and Steve nearer the date and they will advise.
The evening festivities will include a ceilidh, so highland dress will fit right in!
Children
We have invited a number of guests with children of all ages. Please bring yours along if you wish - we would love to see them join in the fun! We are aiming to organise appropriate entertainment for the kids too. If you have any specific requirements for your children (e.g. diet), please let us know beforehand so we can accommodate.
Website
Of course, no 21st century wedding would be complete without an accompanying website! A copy of this information will be on the web soon at http://wedding.einval.com/, which is what you're reading right now! We'll add links to photos and other stuff as and when it comes available.
Confetti
If desired, the venue are happy for people to use biodegradable confetti. No rice please! :-)
Updates
| | |
| --- | --- |
| 13th March 2011 | Initial version |
| 15th March 2011 | Added information about confetti |
| 20th March 2011 | Added information about gifts |
| 2nd September 2011 | Added gallery and photos link |
| 6th September 2011 | Added countdown |
| 11th February 2013 | Cleared up some stuff; we've been married for over a year now! |
---
Steve & Jo